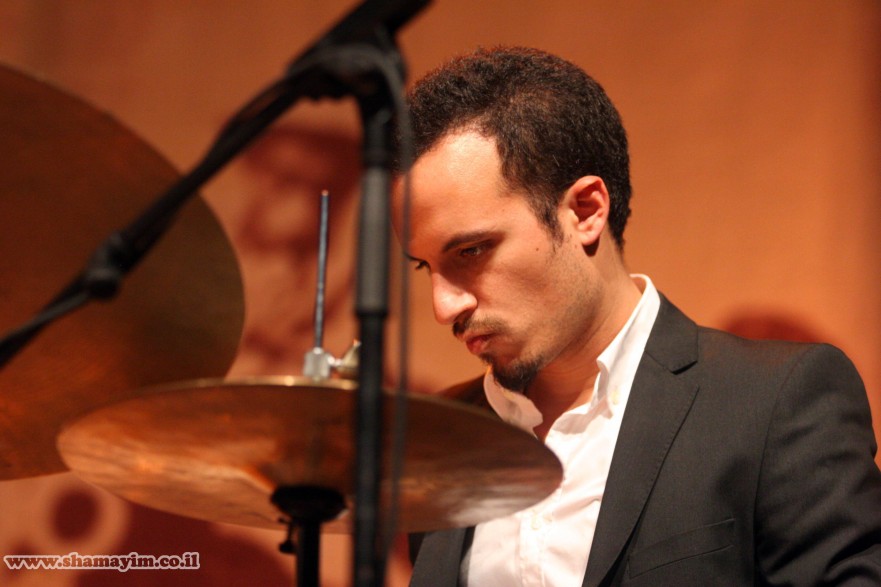 AVIV COHEN
Drummer and producer Aviv Cohen (AKA – Sol Monk)  Born and raised in Jerusalem. Started playing drums at the age of 16.
after  graduating from  "Rimon", A top Israeli Jazz music school, highly praised Cohen Moved to New York in order to sharpen his style and study with the greatest teachers, quickly enough, Cohen established himself as a much-in-demand player through his formidable technique, deep groove, and strong individuality.
Cohen lived in New York City in 2005-10 and toured USA and EU often.
since returning to the uprising multi cultural Israeli Jazz scene Cohen  co-leads the trio "LayerZ", a modern, electronic – infused groove trio. LayerZ is a group of three Israeli jazz-trained virtuoso improvisers creating a sharp shock-wave of post-rock, electronica, and groove.
Since emerging from the Tel-aviv music scene, the three have swept after them thousands of listening ears and dancing feet everywhere they turn. LayerZ released thier debut album "Memory Towers" in 2013.
Cohen is considered as one of the most respected and in demand session drummers.
And so has been a  sideman with leading israeli artists such as Marina Maximilian, Avishai Cohen
and many others.
Cohen's new project – Sol Monk – a solo project, recently released his debut album "Beats, not words".
on this album Cohen practices and explores beats as an experimental music  lab — where in 3 days of live  sessions, he collaborated with his favourite israeli artists all recruited to create a new  sound of wise soulful harmonies blended with sharp texts endless groove and his signature sound- the marshal arts drumming .
Also sherd stages and recorded with: Omer Avital, Avishai Cohen (t), Eli Degibri, Daniel Zamir, Asaf Avidan, Dana Leong, Skazi, Yoni Rechter, Omri Mor – among others
לקטע יוטיוב של אביב לחץ כאן
בחזרה לדף הבית